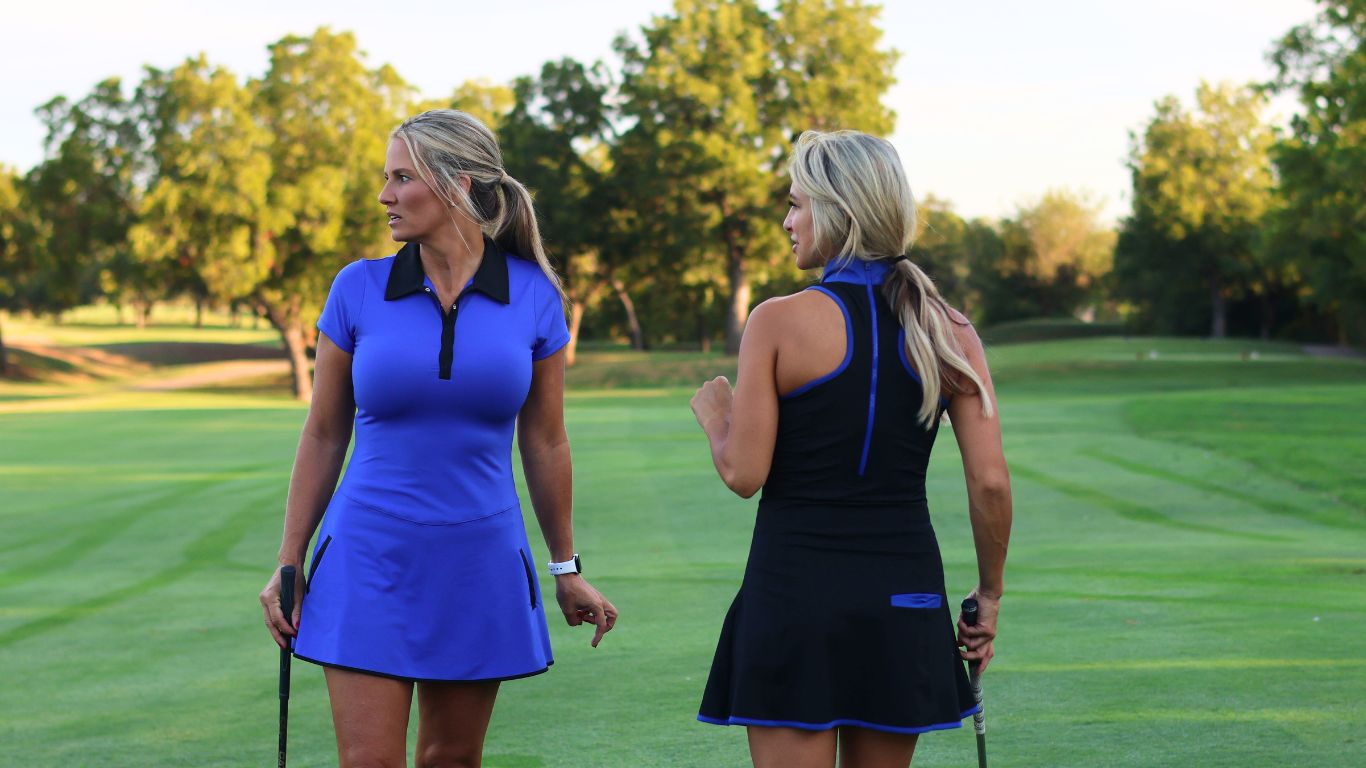 The difference is noticeable
BEFORE OLAYA SPORT, YOU WERE FORCED TO CHOOSE - STYLE OR COMFORT.
If it looked good, it was uncomfortable. If it was comfortable, it had no style or fashion. Olaya Sport is designed to flow with your swing, and also happens to be the most comfortable and best looking women's golf wear. With over 20 years experience in women's golf from the amateur to professional level, we know what women want and need on the course to look and feel their best.
Who we are
Founded by former professional golfer, Lauren Olaya, seen on Golf Channel's Big Break Florida and Fox Sport's Swing Clinic. Lauren always struggled to find comfortable, functional, fashionable golf clothes until Olaya Sport. Her goal and passion are to make women feel more confident and comfortable on the course by wearing something designed with style to work with your golf swing, not in spite of it. Read more about us here.
Shop @olayasport Instagram